Fillers
Treatments start from £199. Administered by fully qualified medical and dental professionals. If you are interested in a consultation please fill out the form below, email info@revolutionaesthetics.co.uk or call 07826193638.
Dermal fillers are a safe and effective treatment for reducing the appearance of folds and wrinkles in the skin.
The active ingredient in dermal fillers is hyaluronic acid which is a natural product that exists within living cells.
During your treatment a small amount of filler is injected into the skin by your medically or dentally trained clinician using fine micro needles. Resulting in a softer and smoother appearance of the skin. The benefits can last up to 12 months.
Hyaluronic acid can also augment the appearance of lips.
Dermal fillers give you a youthful appearance by returning the natural contours and firmness to the skin.
Dermal fillers can reduce and improve:
Smile lines
Lip lines
Lip augmentation
Nasolabial folds (nose to mouth lines)
Deep folds and wrinkles
Cheek bone enhancements
Sunken cheeks
Tear troughs
Jawline and chin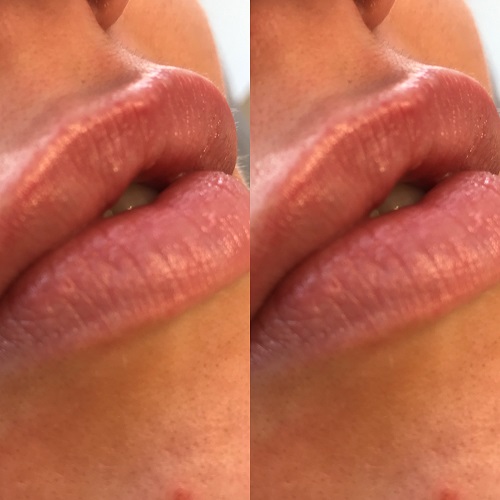 Q.
How long does it take?
Roughly around 30-45 minutes, but every person is different and this will be discussed in your personalised consultation.
Q.
How long does it last for?
Around 6-9 months. This range is because some individuals will break down the dermal filler quicker than others.
Q.
What will the treatment involve?
During your personalised consultation we will create an individualised treatment plan for you. The procedure itself will be carried out using an ultra fine needle to administer the dermal filler, creating a replenished and youthful look. A local anaesthetic numbing cream is applied to ensure you remain comfortable throughout the procedure.
Q.
When will I see results?
Immediately.
Q.
What happens after treatment?
As with anti-wrinkle injections there are very few side effects associated with this treatment. This is discussed during your consultation. Soreness and mild swelling can occasionally occur, which commonly settles quickly. There is no recovery time so you can resume normal daily activities. All clients are provided with aftercare following treatment.
Q.
How much does it cost?
This is dependent on the area treated and how much filler is required. We only use the highest quality dermal fillers. Prices start from £199.